Who Exactly Is ADRIAN MORRISON?
True financial independence comes from working for yourself. This is something I have known and implemented since I got out of college. Today, I own and operate several internet marketing companies that have created financial freedom and time freedom for myself and my family.  My true passion is teaching other hungry entrepreneurs how to get started and realize true success online.
Born, raised and currently living in Madison, Miss., Adrian graduated from the University of Mississippi with degrees in History and Pre-Law. While pursuing a law degree, Adrian's family lost everything when his father's multi-million dollar retirement in WorldCom stock plummeted. Adrian and big brother, Anthony, left graduate school to pursue online marketing
Fast-forward…. Adrian is an online marketer specializing in e-commerce, social media marketing, search engine marketing, pay per click (PPC) and media buying. He has turned a few bucks from marketing ads on Facebook to a multi-million dollar marketing company with his e-commerce and affiliate marketing ventures.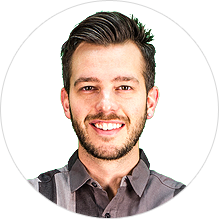 Adrian's made up to $21,000 a day in revenue and $420,000 in a single month in online income. "I decided early on that I didn't want to be part of the 'status quo' in the United States," Adrian explains. "I've never wanted people to tell me what to do, when to do it, how much I can make, when I can go to lunch, when I can spend time with my family or when I can go on vacation. I want to make those decisions for myself."
With Adrian's success have come exciting opportunities. On Christmas of 2006, he and brother Anthony were able to fulfill a lifelong dream to start a charity aimed at helping underprivileged kids enjoy a Merry Christmas [ChristmasForKids.us]. Each year, they choose 25 Salvation Army "Angel Children" and buy everything on their Christmas list – from bikes to clothing for the year to an Xbox 360.
Adrian has also had the opportunity to share his story of success and online marketing knowledge with people across the United States and Canada. As a public speaker, Adrian has hosted events to train, mentor and consult thousands who are interested in realizing their potential as a thriving entrepreneur.
"Financial stability doesn't come from a good job," Adrian explains. "It comes from the ability to create income for yourself no matter the state of the economy. It's the ability to adapt to the Internet's changes and master new outlets before anyone else. That's what I teach my students how to do."
When Adrian's not busy developing software and new ideas to help himself and his students become successful in their online marketing ventures, he enjoys spending time with his family and friends and traveling the world helping others find financial freedom.